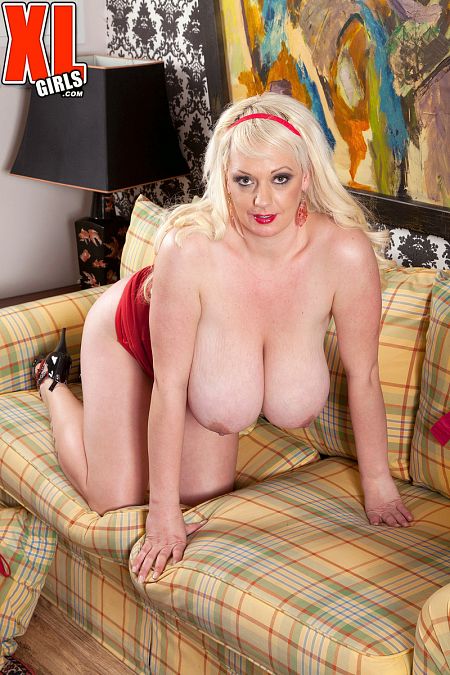 Germany's busty superstar Emilia Boshe. The size of Emilia's breasts is staggering.

"My favorite kind of guy is a polite man who knows how to treat a girl," Emilia said. "He has to love big boobs and not be jealous if another man stares at me or if I go on-cam to play with myself.

"I like polite guys who know how to make a girl with big boobs feel comfortable. It is okay if they want to ask me questions about my boobs, but first they should get to know me a little."