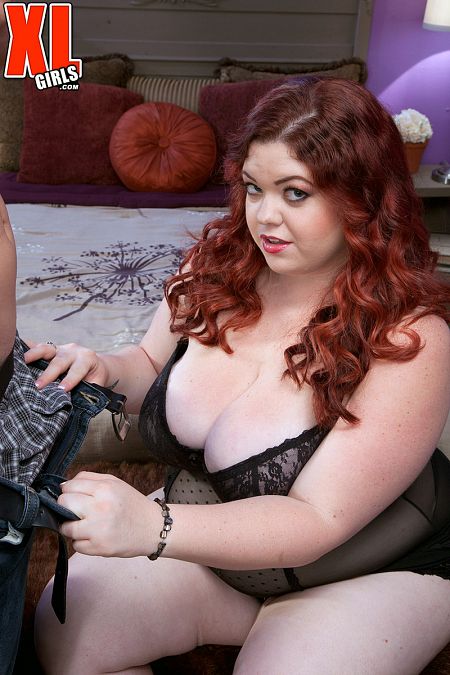 Sexy Trinety G. is more than ready to play. She's ready to make hay and have a hot, horny day. The Florida fox is always ready for sex adventures and new experiences.

Trinety gets just the kind of hard adventure she's into it. JMac's big dick and fuck skills send Trinety into orgasmic orbit by the time he jerks a nut into her mouth. She swallows his ball-sauce, licking some of the spillage off her huge bazooms.

Trinety likes to tease with her curvy, soft body and she's a great teasing pleaser. However, in this scene, there's little tease time as this match made in hooter heaven gets it on fast and furious, sans foreplay. It's total sex time and stud service with a smile for the redheaded hottie.