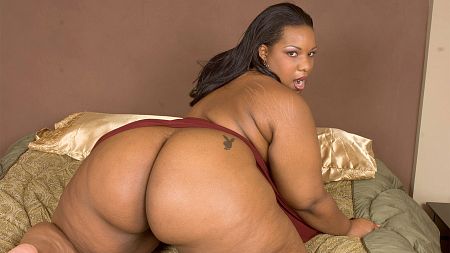 Crystal Clear obediently gets on her knees to suck your dick. Total cock worship is her life. She blows you with loud slurping noises that sound like she's sucking an orange, and she makes that dirty popping sound every time your cock exits her lips.

Crystal likes to stare into your eyes when she blows your dick. She wants her tits fucked so she gets on her back. She squeezes her huge flesh bags together, engulfing your member, and massages it. You bring your cock closer to her pierced tongue and she sucks the head, making that popping sound again. Her huge ass and massive jugs are yours. She stares at you and begs for more. You are in total control.

Now, your well-sucked and tit-fucked cock is ready for her pussy. She's waiting, too. You slam her, fucking the shit out of her, grabbing her soft, chubby body in your hands. This chick needs it hard and fast-and she gets it-until you blast a load on her ass cheeks.