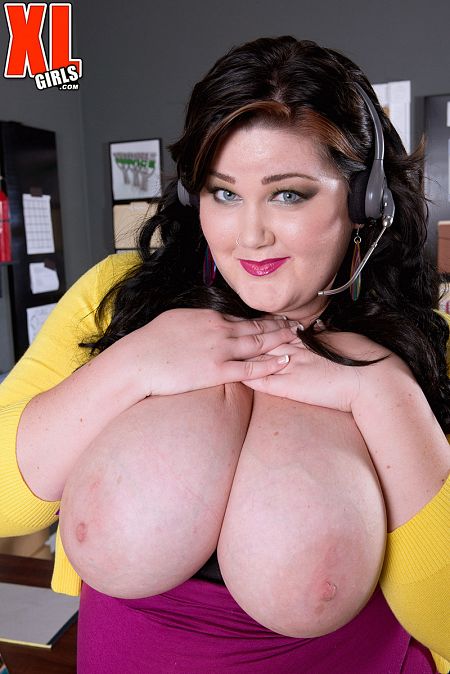 Serenity Starr is a multi-talented musician (she can play many instruments), a professional singer-songwriter (she once worked in a restaurant as a singing waitress channeling Dolly Parton) and a professional baker. Serenity is also a SCORE Group customer service rep. At least she is in this photo shoot and video.

What boobs she has! And what an ass! It's enough to make a grown man weep.

Like all of our dedicated customer service reps who are happy to recommend the very best in XL Girls entertainment, such as the DVDs and magazines, Serenity is eager to help you ease the burden of that heavy load.

Of course, every job has its down-time, so when the rest of the staff is at lunch or has gone home for the evening and a cameraman walks into the customer service area, Serenity gets a little bouncy and jiggly. These pictures will serve to dramatize what bouncy and jiggly mean.