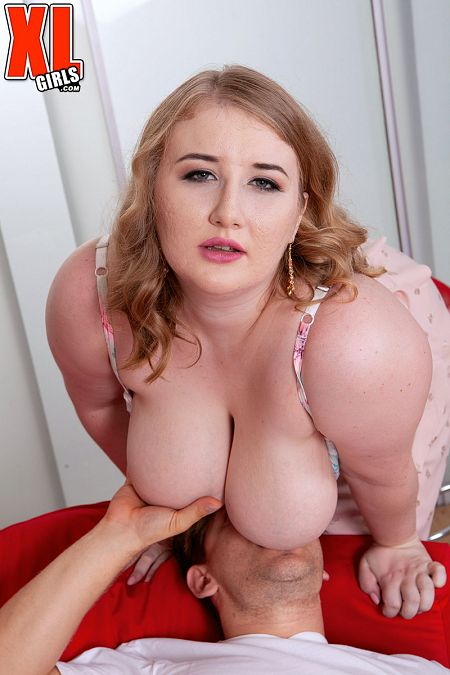 Tessa Orlov is the bustiest dust buster Michael has ever met. He's dozing on a couch while Tessa is dusting the XLGirls studio. She could dust around him but his bulge is hypnotizing her. She reaches into his pants to feel what he's got for her. Now, this is the best way for a man to wake up. She forgets about the dusting. It's time to do some nut busting.

Tessa pulls her dress down, takes his bloated shaft in her hand and tenderly, slowly sucks on it like candy. He pumps her mouth, fucks her fat, big tits and turns her around so he can fuck her delicious young pussy.

"I worked as a webcam model and a man I know advised me to contact you," said Tessa. "I thought it was a joke at first, but as you can see, I'm here. My breasts started to develop when I was very young. I have always gotten a lot of attention and that pleases me. But now men are not very brave. No one comes to meet and greet just like that on the streets."