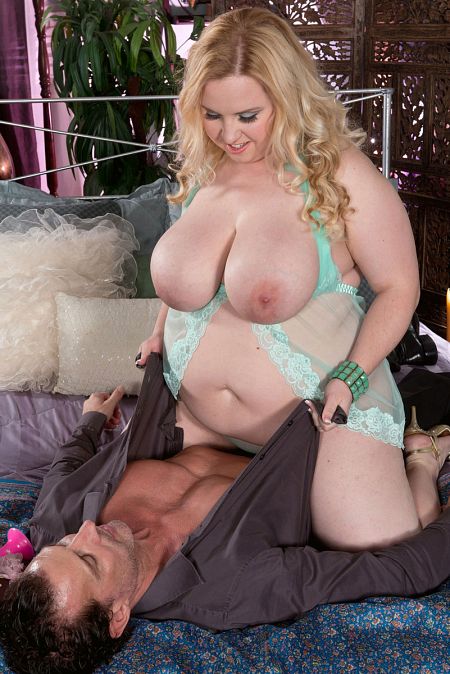 With XLGirl Nikky Wilder in your bed or couch or back seat, you are guaranteed the hottest fucking sex of your life.

Blonde, pink, pretty and cuddly, Nikky combines girl-next-door personality with bang-em sex and sensual eroticism.

Tony has a special gift for Nikky. Not a traditional Valentine's Day gift. This kind of gift either gets you: a) smacked or b) laid. It's a thick, pink ladies' toy, and it's for Nikky to suck on before Tony inserts it into her asshole to prepare her for his cock. Some girls love the gift of anal sex, and when they do, you care to give the very best. That's Tony's plan. He feeds Nikky his cock. She sucks on it and on her new gift.

Hot for her wet pussy first, Tony tastes Nikky, then fucks her hard and fast. She licks on her toy while he bangs her. Then he takes the toy, puts it in her mouth one last time to wet it and inserts it into her butthole, in and out, slowly at first, then faster and faster while Nikky moans from the anal pleasure.

Pulling the toy out of her ass, Tony now replaces it with his cock and begins his ravishment of Nikky's ass. She said a few months ago that she "enjoy[ed] anal fingering and licking, and [was] starting to like anal sex more and more." Some girls love the gift of anal sex. The very word "wild" is in her name. All hail Nikky Wilder, hot ass fuck.