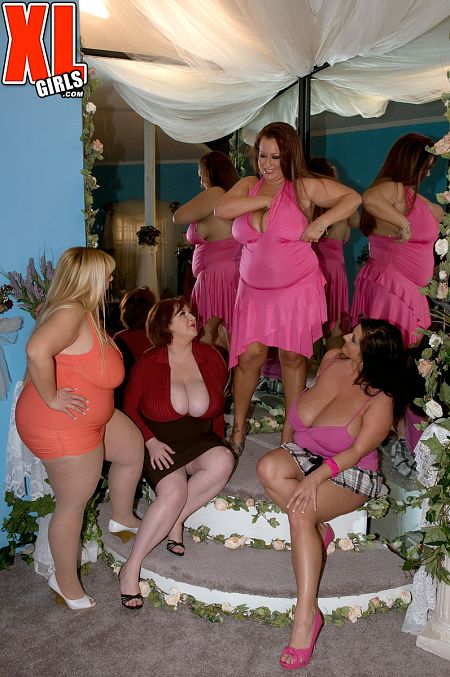 What happens when five of the greatest and hottest babes in XL Girls history team up? Back up, Jack, and give these ladies some room.

Samantha 38G, Maria Moore, Sapphire, Rose Valentina and Cassie Blanca point their big flesh cannons and let them loose. This is a collection of candid photos of the foxy five as they whoop it up in the dressing room and on the set during the filming of My Big Plump Wedding. You always get a different perspective when you see snaps like these.

The place explodes when the roosters arrive for a crazy-ass male strip show. All unrehearsed, all spontaneous and our camera was there to capture their tits-'n'-ass romping. The set of an XL Girls movie is always a hot party but this blowout went through the roof.