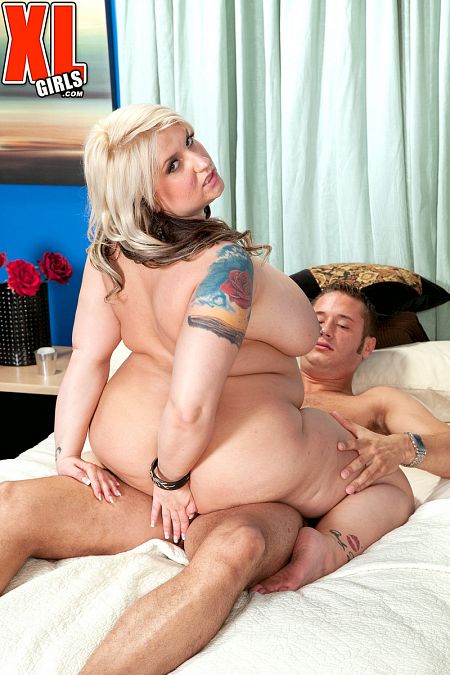 To XLGirls fuck-mate Porsche Dali, a hard man is good to find. Resplendent in her bulging lime-green sweater, pouty-faced Porsche is a natural-born tease. She's as needy as she is horny.

Porsche shows how well-trained she is by getting on her hands and knees and offering her big ass and massive tits packed into a tight bra.

When Porsche's bra is unhooked, her mammoth, pierced 42GG-cup bazooms are released for a hands-on inspection. She crawls over to the bed for her reward.

"I love to talk dirty while a guy is fucking me," said Porsche. "I love to tell a guy to fuck me harder! There is something about that phrase that really turns me on! I also love to moan, 'Fuck my pussy,' 'I want your hard cock' or even 'Oh, fuck me, Daddy.'"