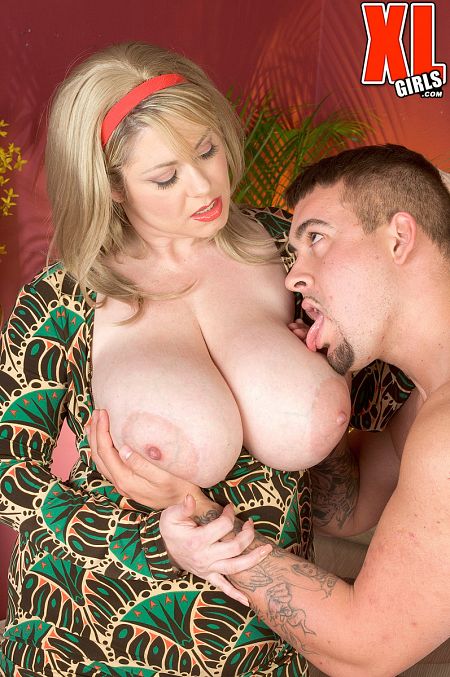 "I get recognized a lot in New York, which happens to be one of my favorite cities," says Samantha38G.

"In New York, guys love and appreciate women of every shape and size. So as I walk past a guy, he'll stare at my boobs and then when I get about 10 feet past him, he'll realize who I am. It's so cute when they go, 'Oh my god, Samantha!' That cracks me up to hear that. It's like 'I know those boobs.' That's the funniest thing."

Samantha has her own philosophy about sex, whether it's show sex or personal sex. "There are no mistakes in bed, not unless the girl says, 'Don't do that,' which I rarely say, and the guy keeps on doing what she tells him not to do. The biggest mistake guys make is getting insulted when girls ask for something in bed. Hey, we don't expect you to know everything about how our bodies work, just how to please us. So listen to us."