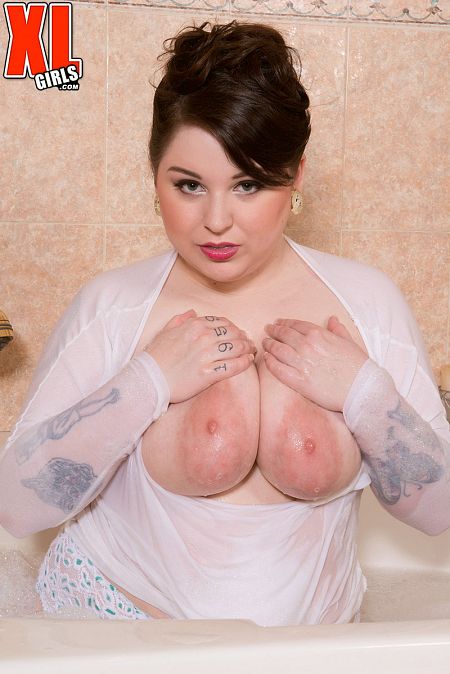 Kelli Maxx wets down in the models' dressing room, getting that special tingle as the water runs over her beautiful clit and nipples.

Kelli has a thing for water. Her wildest sexual experience was "Having sex in the parking lot of a shopping plaza in the pouring, freezing rain." The ultimate way to chill out.

Kelli says her special talent is "Hiding all sorts of things underneath and between my boobs. That's been my big talent since I was a teenager." A great talent, in our opinion.