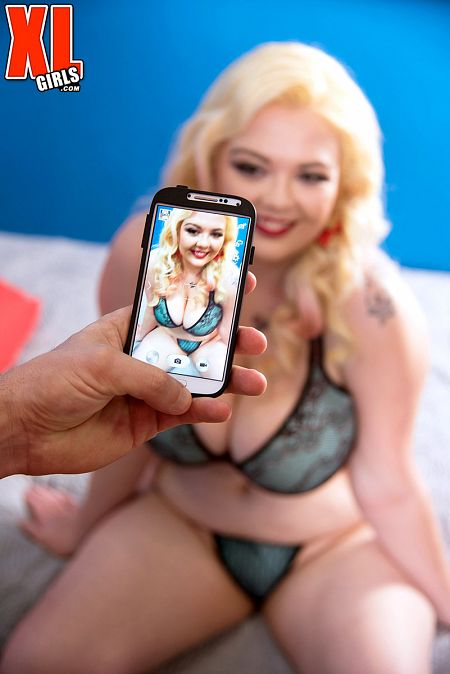 When JMac shows up, he's got to take some cellphone shots of sexy beauty Suzumi Wilder first before she takes it all off and jumps his bones. All blonde, pink and creamy-skinned, Suzumi is a soft, plump, wet-dream doll. But she's real, incredibly real!

"I love being fucked hard while having my clit played with or using a vibrator on my clit," says Suzumi. "I love sex as often as possible. Maybe one to three times a day when I have a partner. Doggie is the best position."

And foreplay? Or is Suzumi the kind of girl who likes to get right to the action?

"I love it when a guy eats me out or sucks my nipples. I like sensual foreplay with lots of kissing and touching."

Sounds like Suzumi needs to rent a spare room at her place to a porn stud and keep him on call 24/7.