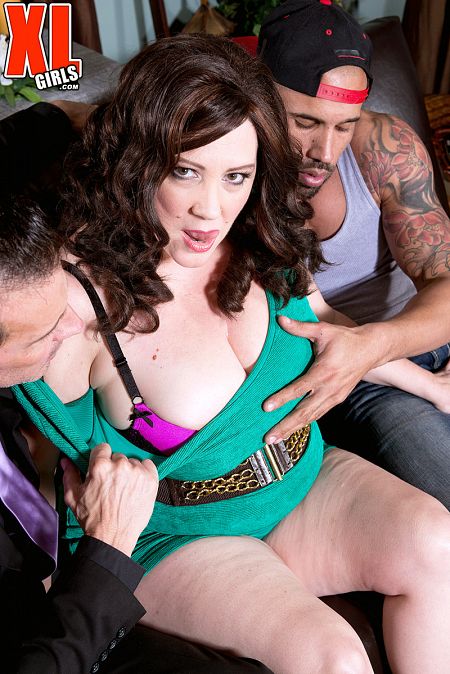 When Jasmine Jones made separate arrangements to meet her booty calls, she made the mistake of inviting them over on the same day and time. Now they're flanking Jasmine on the couch. Carlos is sullen while Tony is taking it in stride.

But no worries. This is Jasmine Jones, a wifey from Texas with an enormous sex drive. She'll take care of both of them, right here and now. They can take turns on her mouth and pussy. Happiness will prevail in the end.

While Jasmine is blowing Carlos, Tony is ravishing her pussy with his cunt-pumper, and then vice-versa. The boys do not neglect Jasmine's enormous tits and her elongated nipples, a marvel of mammary magnificence. Not for one minute.

As Jasmine has told us several times, "I love to show off my boobs and my ass. And if I can make you cum while I cum that makes it even better for me."