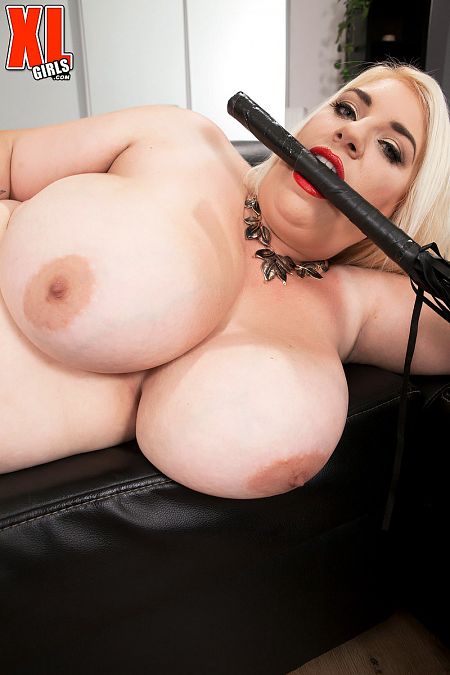 What a dirty, slutty mouth on this freaky girl. Kiki Rainbow has a whip in her hand and talks about she likes to use it on herself while playing with her big boobs and ass and fingering her pink.

Kiki loves cum and talking about it turns her on. "I love how it feels when I take a big, creamy load in my mouth."

Kiki enjoys it in the ass.

"I love being fingered in my bum and rimmed. I love to play with toys in my bum. My favorite toys are vibrating butt plugs and anal beads. I like slow anal sex sometimes.

"I like both threesomes with a guy and a girl and two guys. I like two guys better as I like being shared between two men. Being spit-roasted feels so good."