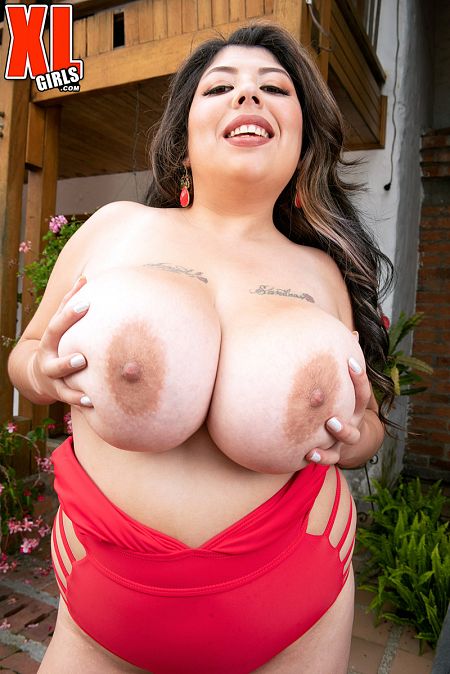 Warning! Watching Coral Guzman dance, play with her huge tits and cum may cause three hour erections. If that happens, don't complain to us. Just hit play again and enjoy every inch of happy Coral's huge tits and big butt. She's a pleaser.

Coral likes to go on basic dates: dinner and a movie or dancing all night. It won't be easy to keep up with Coral on the dance floor or in "la cama" (the bed) so take more zinc and lecithin to build up the nut-juice reserves.

"I like to swim and workout," Coral said. "One of my dreams is to travel around the world and see many countries and experience their cultures. Another dream I have--maybe it is a fetish--is to be with men from various countries. I hope to live these dreams one day."