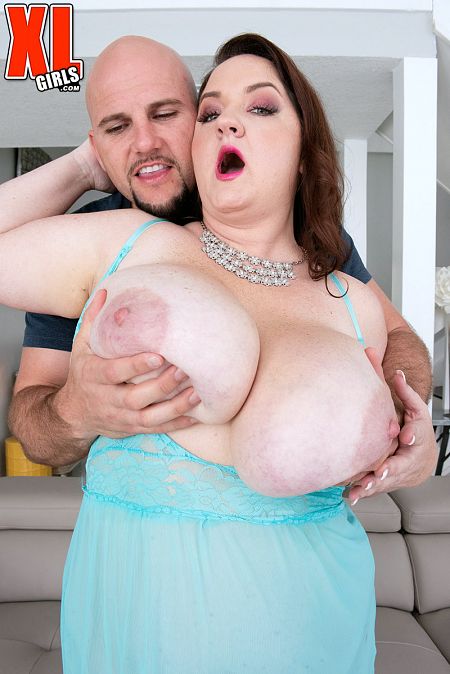 "I don't have any sexual fantasies," said Danica Danali. "I know it sounds weird but I really don't."

Danica meets JMac this go-round and he's eager to fuck her big tits and get a blow job before pounding the Texas titillator and creaming her mountainous mounds.

Only recently has Danica lifted her blow job embargo which began in 2012 when she did her first hardcore shoots here. Her first BJ at XL Girls was with Jonni Mamba.

"The first time I had sex I pretty much laid there and stared at the ceiling. I don't remember much about it except wanting it to be over." Things change.

Then Danica met the man she would marry. When she started doing adult scenes, they would check out the finished videos and photos although Danica says she prefers the photos over the videos.

"I can't imagine someone can come up with a better compliment than having the greatest fan-base ever and also that production companies still want me to model for them."

What gives Danica a lady-boner?

"I get super turned-on when I get felt up. I love boobs myself. I like watching public groping videos. Or watching someone getting groped at work. It turns me on."