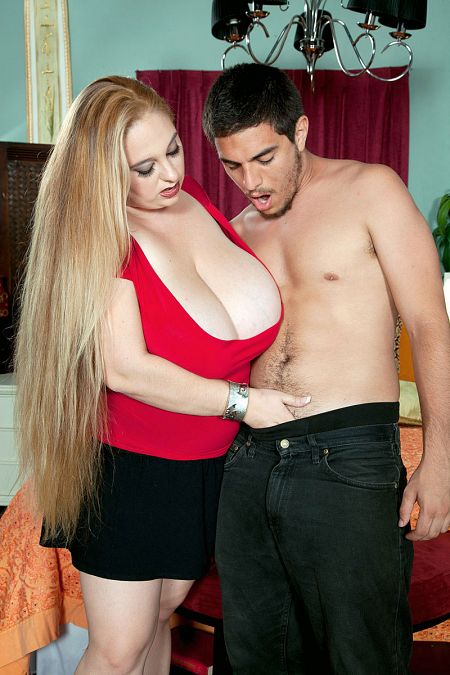 April McKenzie talked to our cameraman/director about this anal scene.

The analyst is ready for April. All he was told was that April has huge breasts and she will leave him dehydrated. He got to know April intimately, quickly savoring her gigantic boobs, pussy and butt.

April said she can be passive or assertive with a guy depending on the situation. With her analyst, April is more assertive, sucking and tit-wanking his boner with a lot of zest and lust. April seems more eager than ever to get his cock shoved into her pussy.

Mr. Analyst follows up the pussy mashing by sliding into April's grinding asshole and pumping it good. It's nice and tight. April did warn him that her ass will make him come. She's gonna make his swimmers dive out of his cock and land on those massive mommy mammaries.