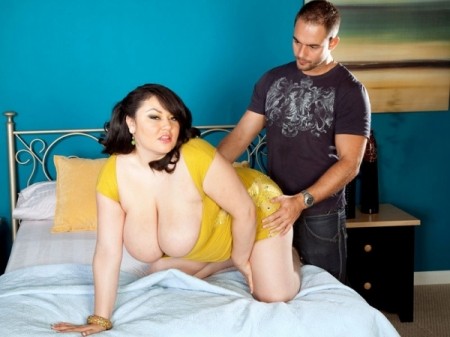 Sultry brunette Julia Juggs is tasty in a tight, tiny dress just barely covering her pussy, her 40DDD-cup tits ready to spill out over that low-cut top.

Julia has an inflatable butthole stretcher to prepare her asshole for fucking. But first, Julia needs big cock in her mouth and in different positions, then in her pink, wet pussy-hole. And once the butt pump gets her tush ready and open, she's going to be wanting the cock pounding her tight anus.

Julia is one dirty talker also. Everyone always loves how filthy she talks. She's a wild, hot, nasty, sweet, irrepressible girl and she's proud of it.

"I like the way a cock feels when it grows inside my throat. I like the guy to start soft and then get him hard
with my mouth. I like to know he's getting hard because of me. You know, because of my juicy lips."