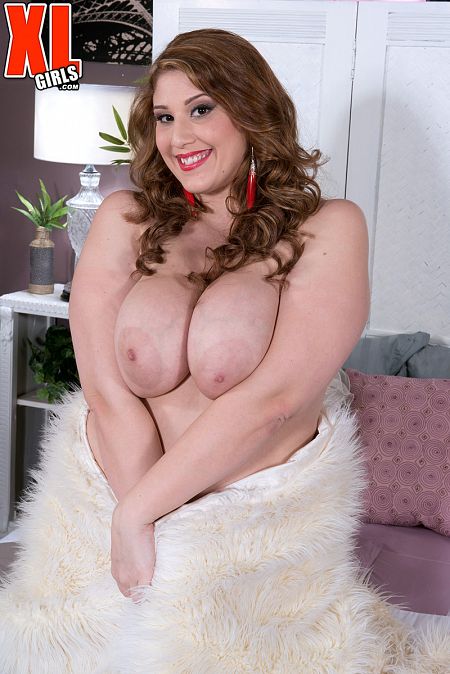 Angel DeLuca is so hot, we had to adjust the sprinkler system in the studio before she walked in. You could toast marshmallows by holding them over her ass cheeks.

With some girls, a cool breeze on their tits, covered or naked, can stiffen their nipples. Angel revealed that her nipples used to be not very sensitive.

"I actually didn't like my boobs being touched or played with," Angel says. "Nothing that involved my boobs, actually." And then a girl sucked them the right way and Angel's nipples altered their arousal patterns.

"But now anyone can do it. It's not a matter of doing it right or doing it wrong. It's just a matter of them being touched. Gently. I don't like rough touching. I like to give pain but not receive it!"

Angel is also a very naughty angel at times with a dominant side you have not seen at TSG.

"I look sweet but sometimes I have my evil side. I get off not letting someone else get off." She will tie a guy to a bed, blindfold and gag him and after she gets him all worked up, she will leave the bedroom to play a video game or go on the web. If she wants to cum, she will go back and jump on the cock. And once she is satisfied, Angel may continue the tease and denial game.