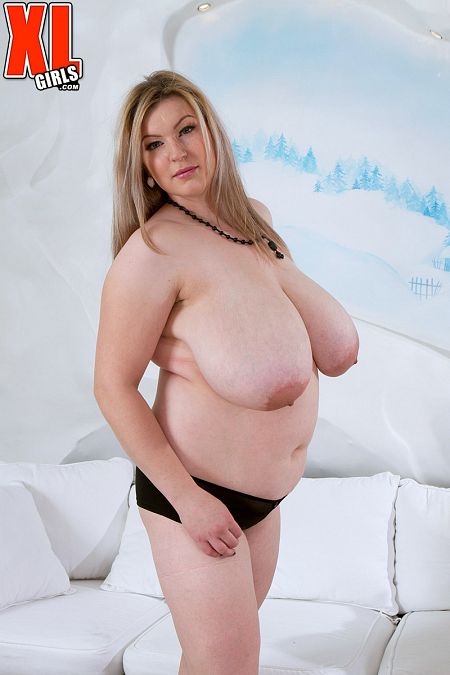 Antica says she was not the bustiest girl in school but this admission seems hard to believe, with all due respect. She has a pair of the greatest hangers we've seen in all the years XL Girls has brought the world plump, hot chicks.

If our photographer hadn't spotted Antica outside his apartment building and run over to her with a pitch about posing, she would not be at XL Girls. At first, she was extremely hesitant. She even thought he was trying to pick her up. Antica had never posed for a photographer before. Our lensman could see that her top shelf, even covered up, was extra-large. As is written, faint heart never won fair maiden.

Antica was shy during some of the more explicit shoots, like the fingering shots. One sign of this anxiety is when a model closes her eyes.