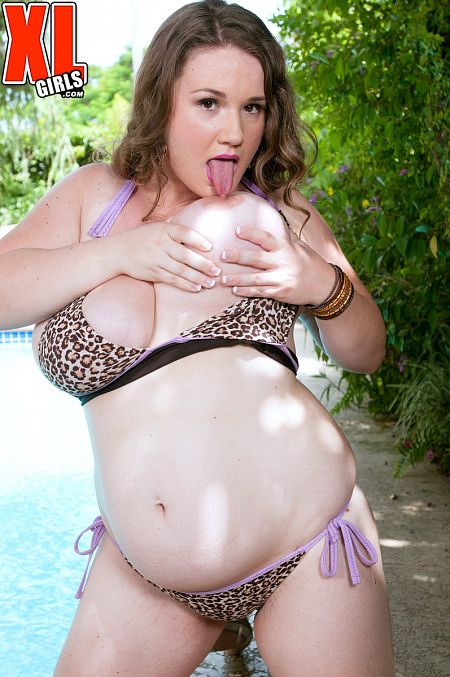 "Once I developed, I was definitely the bustiest girl in my school," said bikini girl Nikki Smith.

"I grew up doing competitive cheerleading and dance: hip hop, jazz and pom. I'm an avid NASCAR fan. I love the Dallas Cowboys and the San Francisco Giants. If I am not doing something fun like shopping, getting pampered at the salon or something crazy like skydiving, you can usually find me hanging out and having a few drinks with friends.

"I really would like to do more traveling and try new things everywhere I go, from surfing to parasailing to skydiving in exotic locations. I would eventually like to get my skydive certification so I can jump solo!"