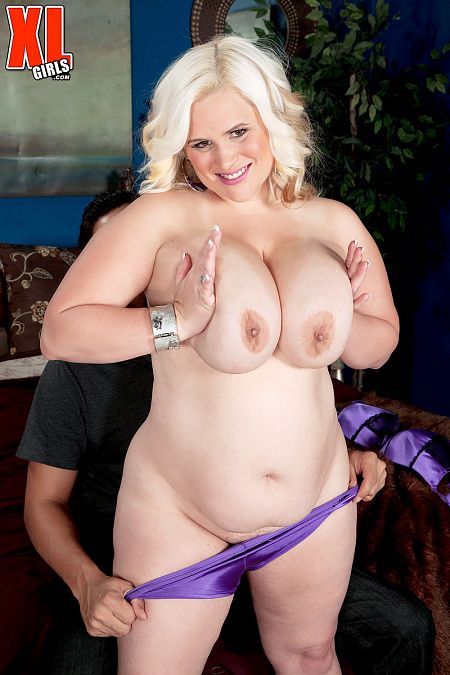 Jazlyn Summers is in a bedroom shaking her huge tatas up-close and personal for an audience of one who's eager to fill her pussy and mouth with hard cock in a horny fuck session. This gal really is hot-wired for sex. She said she likes to fuck twice a day and loves it doggie-style.

Jazlyn has great tan-lined tits and big areolae. Guys love sucking on them. Her pussy lips are thick and prominent. When we first met and talked to her in a video interview, she told us she was a virgin to porn. But you'd never know it the way she takes care of cock on-camera. She watches lots of porn. She has lots of toys. She loves cum and has a cum fetish. "Anywhere on me and I love the taste," Jazlyn said. "I've even swapped cum with a woman."

This girl knows it all, although she says she doesn't know all the words, slang and expressions for different sex acts. She must fuck a lot back home in South Carolina because she's hotter than a lot of veteran porn stars. In other words, she's a natural.