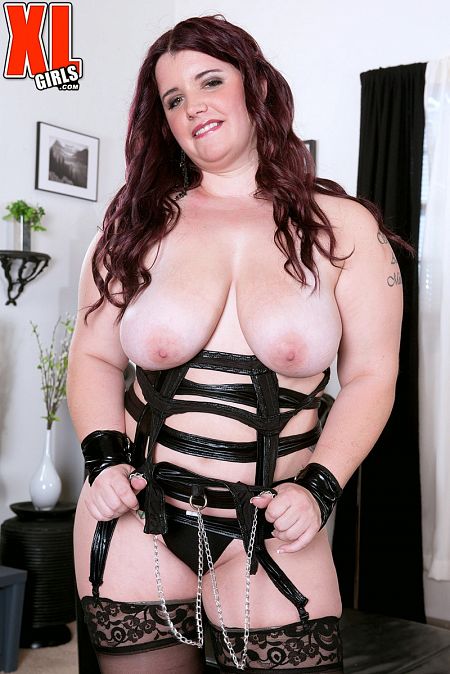 Khloe Lust has a tattoo that reads "Semper ad Meliora" on her left shoulder. It's Latin for "Always towards better things."

Although Khloe's a real girl-next-door, and says she has no fetishes except for loving chick-toys, in this photo shoot and bonus video, she wraps her sexy body into a kinky fetish outfit with chains and wrist cuffs.

Definitely a different look for this well-built swimmer. Her outfit is more suitable for late night punishment parties in a smoky dungeon than for a sunny day at a Florida beach.