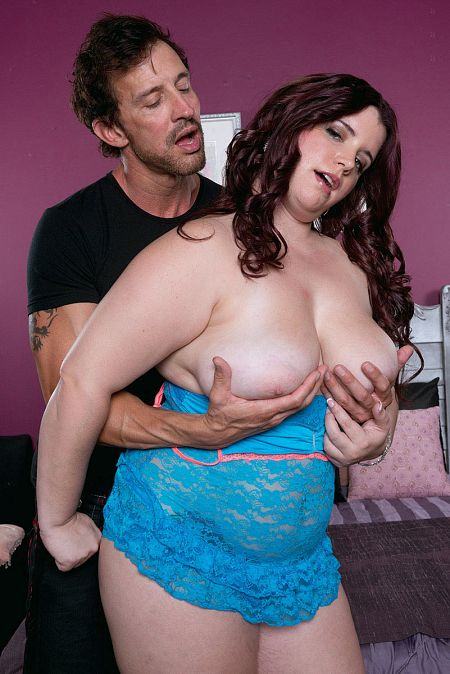 Horny-looking Florida ginger Khloe Lust, a girl-next-door type with 40D-cups (more like double-Ds), who sports a Latin inscription on her left shoulder that reads "Semper ad Meliora" or "Always towards better things."

Khloe says she's nervous as she chats in the dressing room right before she and her stunt cock head to bed. She laughs and giggles a lot.

Her pro-stud Tony will keep it stiff for her as she sucks it, sticks it between her big boobs and takes off her panties and opens her legs for a fuck. He pulled Khloe's pussy lips apart and filled her pink taco balls-deep.

Khloe got the royal treatment from Tony and gave it back with her gyrating hips and sucking lips.