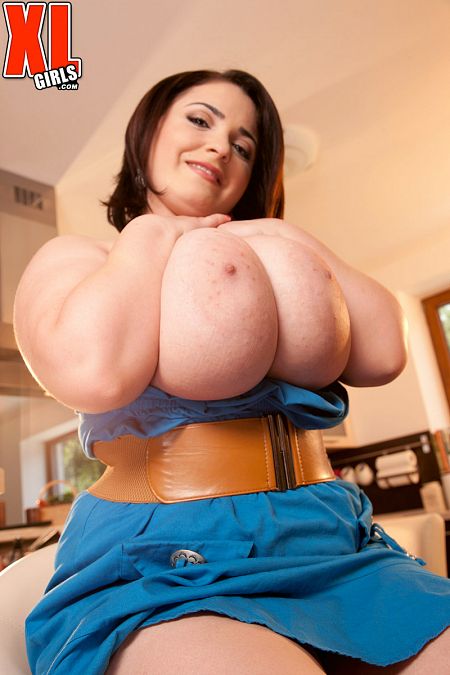 Romanian Lavina Dream sounds exactly like fellow Romanian Arianna Sinn, even the pitch and timbre of her voice.

Lavina was new to XL Girl's style of modeling when this photo set was shot, but she was a fast learner and took to it immediately.

Lavina is stirring a pot of creamy, white sauce that she drips onto her huge breasts and licks off her nipples and finger. She says she loves to cook.

Playing around in the kitchen is much better when the clothing comes off and Lavina gets to cavort naked, showing off every millimeter of her sexy and curvy body. She has a beautiful face and a sweet personality that shows in her photos. In one shot, she gives the camera a naughty wink.