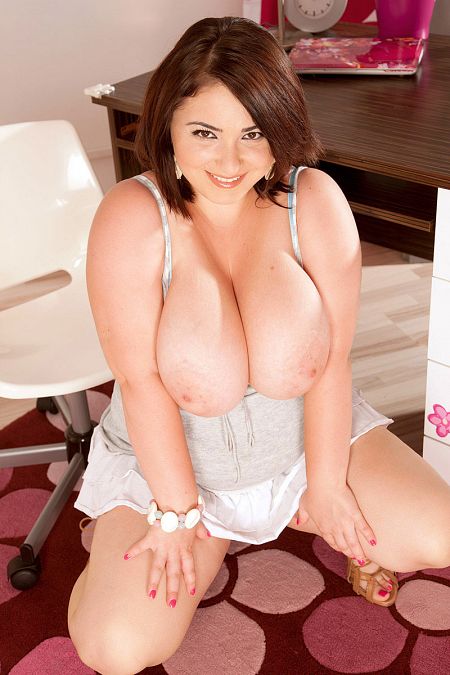 Every office should have an office hottie exactly like Lavina Dream. Trust us, productivity would increase immeasurably. With Lavina bouncing up and down as she walked around the office, everyone would be alert and energetic, not to mention early to work and late to leave.

What Lavina is wearing in these photos and matching video is exactly what she'd wear at the office. "I like to wear dresses and blouses that show my boobs," says Lavina. "I like the attention I get from guys and from girls. Yes, girls are always looking at my boobs and asking me questions about them, just like guys do.

"In my spare time, I like to go out with my friends, and at night we go to clubs and have a good time. We like to have fun. I am a regular girl. I don't really have any fetishes or a kinky side. But I'm still young."