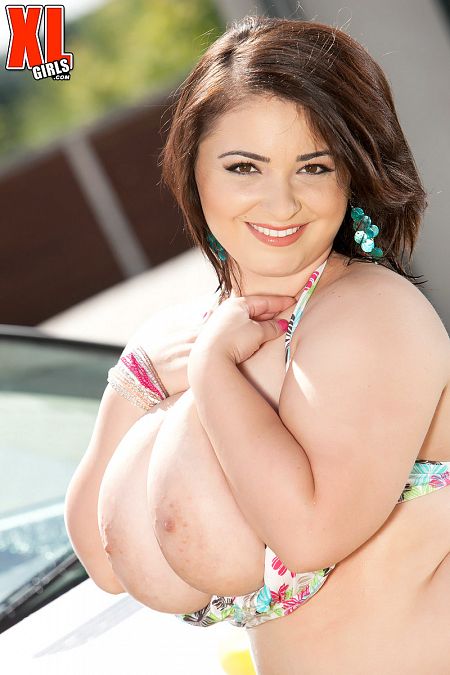 A hot car. A hot day. An even hotter girl named Lavina Dream. What time is it? Time to sit back and watch a strip-show and shower-show car wash with this beautiful babe. Lavina is a real auto-buff. She buffs this car with her big boobs.

Lavina really knows how to work that sponge and that hose. She quickly moves from steel chassis to her own chassis and spends a fun afternoon in the sun hosing and sponging her heavy headlights and gorgeous love-box.

The video version shows Lavina obtaining a big, thick accessory from the car and plugging her love-box with it while sitting in the passenger seat. She sucks the tool and rubs it between her big boobs. These cars have so many extras today. In these pictures, Lavina masturbates on the grass beside the auto.

This easy rider is happy to drive tits 'n' ass men crazy. She steers them right.