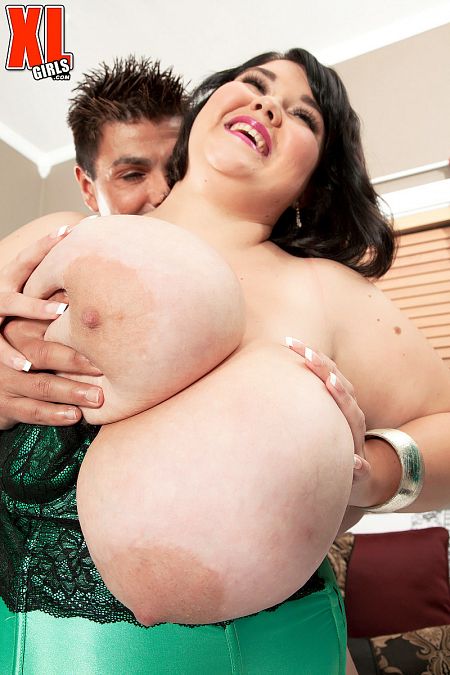 Was the powerful, raw sexuality in Lisa Canon unleashed after she first began modeling at XL Girls? Or was she always this horny and in heat?

Lisa was only 20 when she started here. "I was looking at one of your magazines and saw that you needed models, so I called and the next day I got everything going." That was the beginning of her successful association with XL Girls.

In describing herself, Lisa says, "I'm crazy. I'm bubbly. I like to have fun. I'm the first one to do anything crazy, whatever it is."

Had Lisa ever done anal before she came to XL Girls? Had she ever done an anal cream pie with her man before XLGirls? Lisa said she wasn't a big fan of butt play but "could get used to it." She didn't like it her first time in her personal life but then she did it again and got used to it.