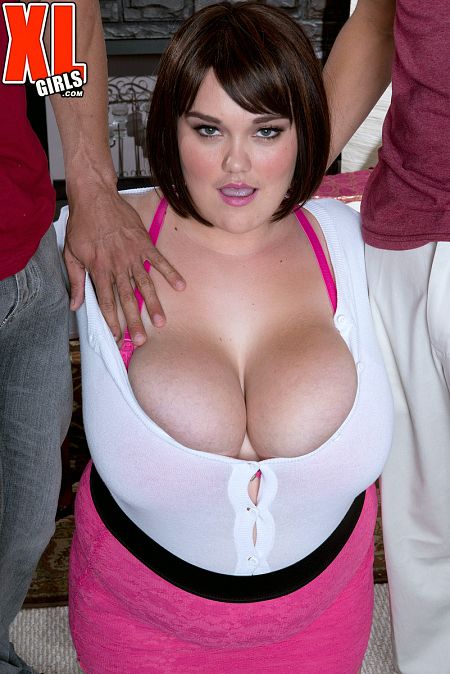 It's time for Lisa to play the Two-Man Booty Party. It's Lisa Canon vs. two of the biggest-dicked pussy-masters at XL Girls, Carlos and Juan. Juan, who has banged Lisa before, is almost her porn Jedi Master and knows her body well.

This was Carlos' first time fucking Lisa but not his first time laying the wood to an XL Girl. If anyone is game for double penetration, Lisa is. She is one of the randiest girls here. The two dudes rail away at her, stuffing both of her tight holes with cock. But she can handle them and takes it on the chin. Literally.

How did Lisa feel. "I was so excited I could barely sit still before the guys showed up! I'd been thinking about this since it was arranged. Those boys took real good care of me."