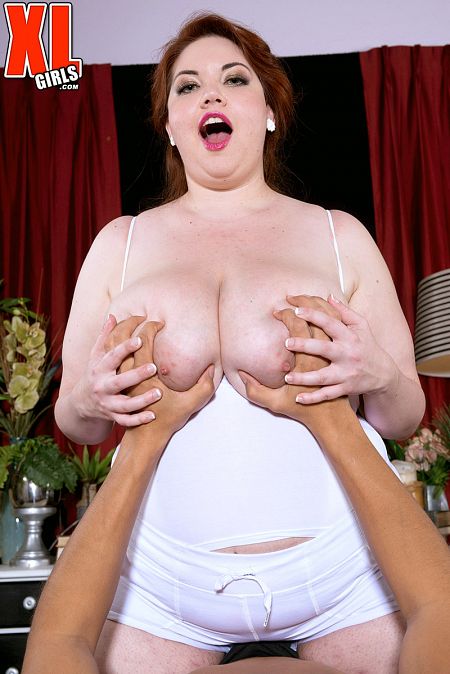 Beautiful and so-approachable Nixie Night and her 42DDD's have something special. The folks at XL Girls saw that the second they laid eyes on her.

Nixie does a virtual bang and it's your virtual wood that Nixie is going to ride hard and put away wet.

Nixie keeps on top of things to start, making your junk swell. She tries to reduce the swelling with her lips but only succeeds in making the wood even more rigid. Tit-massaging you with oil is a stiffening experience.

The pleasure of a plunge into Nixie's tight pussy is next. This sex historian studies the ancient erotic cultures of the past and she herself has become an earthy and fertile goddess of sex and big boobs.