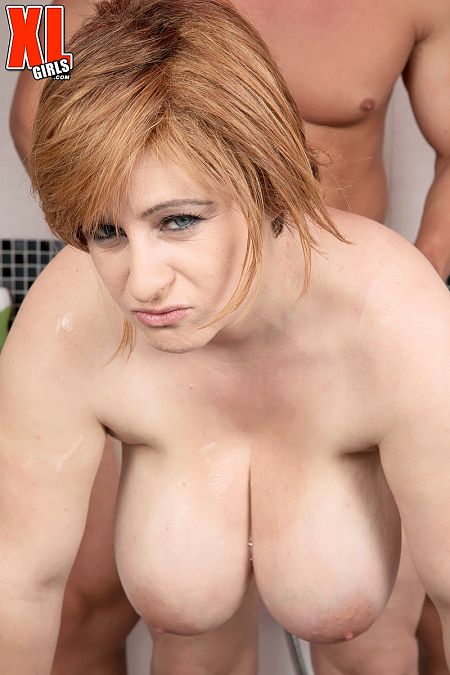 Jay had never met new XL Girl Patricia Gold when he showed up to provide his stud services. And all Patricia was told was that her partner Jay would take very special care of her. He did not let her down.

Patricia enters the tub to soap up her chubby body. Jay quickly follows her in and he's ready to give her a big cock to suck. Patricia wrote in her boob bio sheet that she loves giving men blow jobs and that she used to practice her licking, sucking and swallowing on cucumbers and bananas to get her skills down. Jay is thrilled by Patricia's talents.

They fuck standing up at first, a tricky maneuver in a slippery tub! Then they exit the tub and fuck on a bath rug on the floor. Patricia said she enjoyed her afternoon hump with Jay. "I hope everyone enjoys our sex," Patricia said. "I have never looked at a camera when a man is fucking me and I think I like it and want to do it again."

Jay rewards Patricia by dropping a big load on her face. "She is a sexy woman," said Jay. "It was a pleasure."