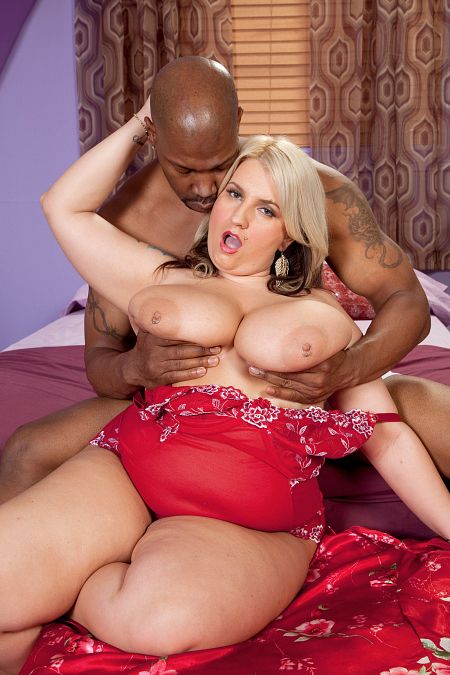 "I love watching myself have sex." So said Porsche Dali. "I really get into masturbating when I'm watching myself fuck someone on-screen. I am a very visual person, and watching a hard cock pound my pussy gives me a screaming orgasm!"

Porsche is a fuck toy; submissive and docile. She is learning new fuck positions all the time and improving her sex skills. XL Girls like Porsche usually need a bigger fuck-mate who can dominate and control them.

Porsche enjoys a dude who likes to position his sex dates like love dolls for his pleasure and knows how to show the girls off best on-camera. Porsche gets warmed up for dick submersion. She needs a tongue job. She lays back on the bed and spreads her legs open for his tongue to lick her pussy-hole.

Porsche kneels to suck and tit-fuck his hardening shaft. She has had many cocks sliding through her deep cleavage and down her throat and she will have many more new ones in the future. She is not one to sit at home waiting for things to happen or guys to call her. She discovered that she enjoys being photographed while she is being fucked. It's hotter than everyday sex.

Stone mutters orders to his chubby blonde babydoll in quiet tones. Porsche obeys. Her body is his to fuck; her cheeks are his to bulge with cock.