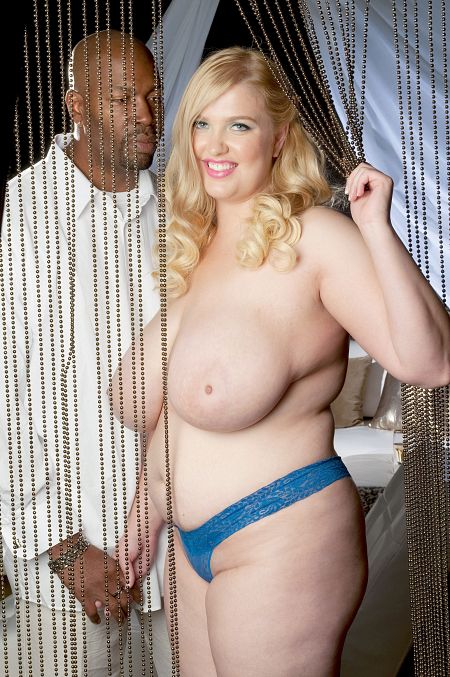 Sadie Berry is one of the popular strippers at the Big Girl Strip Club. Every city should have a strip joint like BGSC. Most of the time, you walk into a club and the dancers are thin, have breast implants and could never pose for V-mag or XL Girls.

This club is where the full-bodied women are hired. This club is fertile ground for juicy, cuddly tit and ass flesh. And, if you play your cards well, you can hook up with a hot stripper/lap dancer in the VIP Room. In this club, VIP stands for Very Inflated Penis. This man, a regular, has his eye on Sadie. He's watched her dance for hours and has to have her. Sadie is wearing a race car cheerleader outfit from NASCUPS. She climbs on stage and gives the boys a hot show.

She takes her admirer by the hand and off they go to the quiet VIP Room for a pleasure party. Just the two of them where they can be alone and Sadie can show him what she is capable of. What she is capable of will flip you out. This girl is incredibly hot.

Fair-skinned Sadie looks like she's loving the big fuck-pipe. That man will be back for more of Sadie. She's like candy to a man with a sweet tooth. You can bet your last lap dance dollar on that. The girl is a drug.