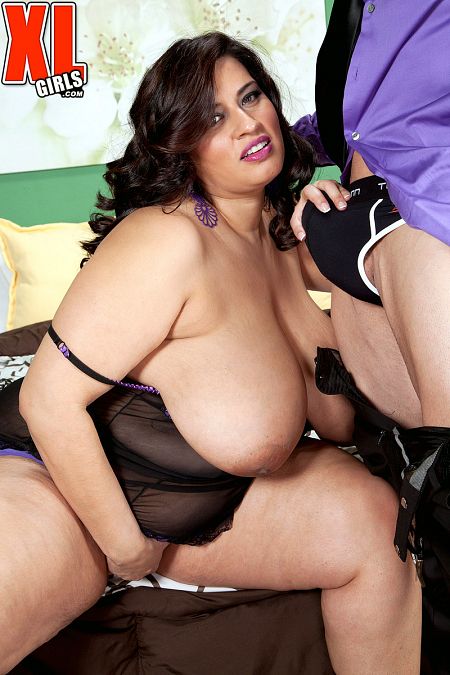 Sofia Rose is blessed with a beautiful face, 38JJ-cup boobs and a body meant to enjoy.

"Big boobs" is not the right term. Those tan mountains capped by brown areolae and even darker nipples were created to be worshiped by mouth and cock.

Sofia is a horny lady. A very horny, lusty lady. In the video, she talks dirty throughout the carnal coupling. It's music to a tit-man's ears when a girl unleashes a torrent of fuck talk. There's nothing a phone sex operator could teach Sofia. She knows how to please a man in every way.

"I was taught spitting is unlady-like and you should always clean up after yourself," Sofia said. "So I would never spit, mostly because it is such a waste. I love to swallow but I know it's a huge turn-on for men to see cum and a sloppy mess so I will usually accommodate."

There will be no spitting in this scene. Sofia gets a creampie delivery.