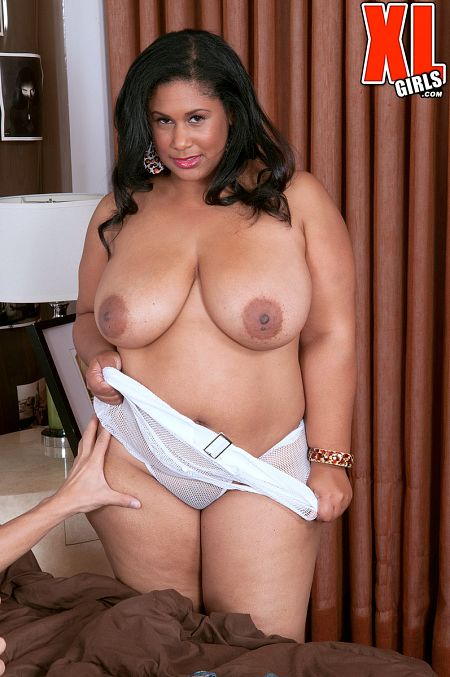 Ms. Delilah Black faced a big boob rack attack. Mr. Largo was on track to coat her face with his jack. Her hot lips descended on his pipe and her blow job's no hype.

He could sprawl on his back and get his balls and dick sucked for an hour by this blow job goddess but she has a pink slit for him to fill. As some dude once said to Delilah, "You make a man want to procreate." High praise, indeed.

"I figure the gods blessed me with this body, so to hide it would be blasphemous," said the big boob goddess as another disciple worships at the altar of her curves and cleavage and gives her a creamy donation straight out of his man-bag.

"Watching guys jack off while they watch me makes me cum so hard," Delilah confessed. Her birthday is October 31, Halloween, and she's a Scorpio, the sexiest sign of the Zodiac. Like the Delilah of old days, this Delilah drains the strength out of men. But this Delilah does it with her tits, lips and hips, not with haircuts. We should all be so blessed.