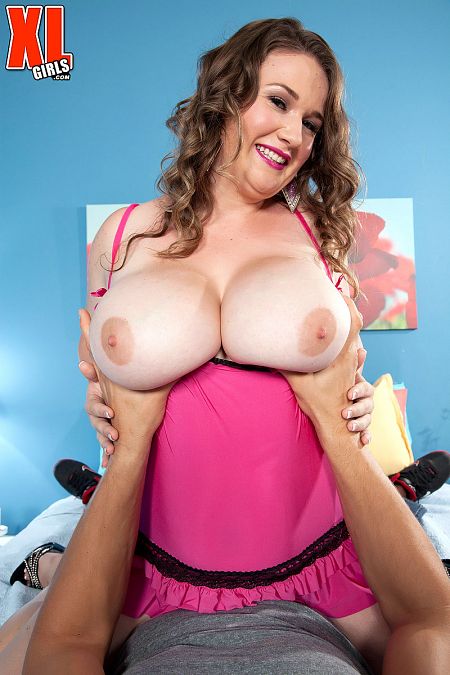 Please give Nikki Smith a hand because she is about to give you one. Two hands, in fact, and a pair of 38H cups to slip between. Nikki proved to be a very handy girl to have around.

You're in the palm of her hand. That's a very good place to be. The thick body on this girl is total titillation. Her tits are gorgeous with tawny, well-defined areolae that stand out from her paler breast flesh.

"I am sexually assertive," Nikki said. "However, I prefer to be controlled than have control. I am a voyeur at heart. I am extremely sexually attracted to beautiful women, enjoy having my ass licked and love it when a man controls me in the bedroom. Nikki was a cheerleader in high school and she still has all the right moves.

"I had to wear a tight uniform and one or two sports bras to tame them." Fondled, squeezed and fucked by hard pork-pipe, then glazed with guy-goo, Nikki is proof that the bust thing in life is the body of an XL Girl. Nikki's flexible limbs and jiggling boobs are also shown in a video on the SCORELAND Blog (blog.Scoreland.com).