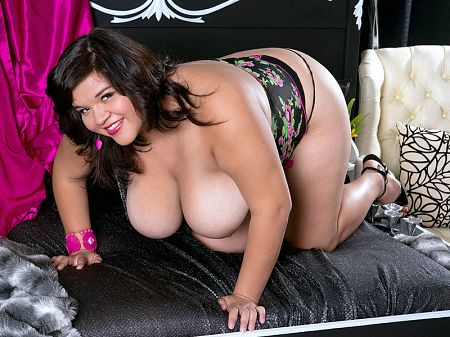 Oiling and spreading is the name of the game for Bri Love today. Playing with her big boobs. Spreading and fingering her sweet sugar-box.

Did Bri ever see herself masturbating and fucking for horny dudes who love plump girls? No, but Bri harbored secret desires and she decided to live them out before she settles down.

When Bri hangs out with friends, she likes to dress like a metal-rocker and go to clubs to see live bands and spend time in mosh pits. The guys who saw Bri decked out in rocker-girl clothes would never have guessed that she would be masturbating and fucking porn studs at XL Girls.