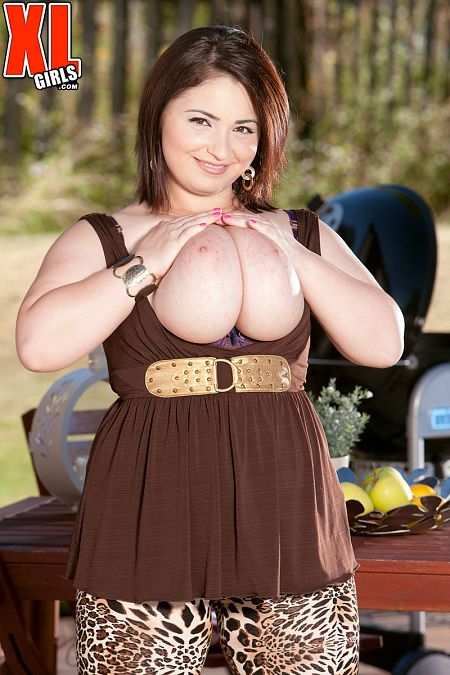 Lavina Dream has that unique European style in the tradition of Arianna Sinn, Chloe Vevrier, Natalie Fiore and Micky Bells. Lavina's voice sounds exactly like Arianna's.

Lavina heads outdoors to shed her sex-kitten clothes and expose her exquisite boobs and box in the afternoon sun. Her huge tits (40DDD) are truly amazing to examine. They're flawless. Nature's sculptor really outdid itself creating her boobs. Lavina can easily and effortlessly self-suck her nipples.

"I like to dress sexy all of the time," says Lavina. "My dresses are tight and my blouses are tight. I want my chest to be noticed." No problem there. Mr. Magoo could spot Lavina's hooters from a mile away.