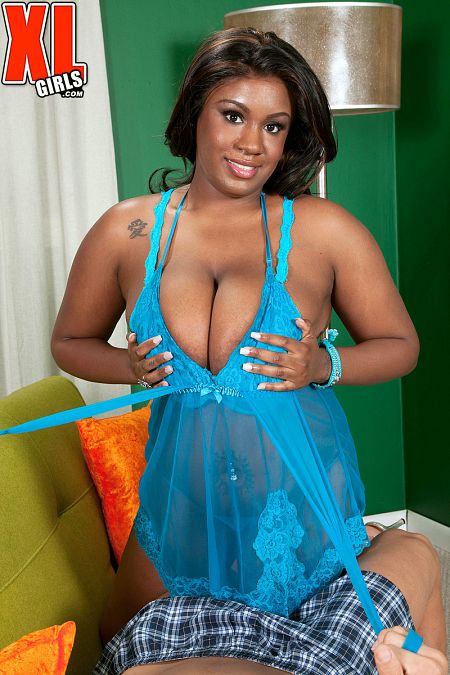 Chantal Raye applied to SCOREModelsWanted.com and one look at the at-home shots the Carolina honey emailed our studio was all it took to welcome her aboard. Chantal has a very pretty face. She's cute and has a great smile.

Chantal says that when she meets a guy, she first looks at his feet. Feet? "Most women say a guy's stomach but I look at his feet. I like nice feet. I like a nice smile too." Chantal is not especially interested in feet here. In fact, she's totally cock-focused; jacking, sucking and titty-fucking. And she's very good at it.

"I always make the first move and I like sex almost every day. I can be very assertive," Chantal says in her sexy voice. Fucking complete strangers on-camera is as assertive as anyone can possibly get. Even though she's masturbating her cock-buddy here, and doing fine at it, Chantal says she doesn't masturbate herself. "That's something I've never really done at all," says Chantal. "But I've listened to a few girls do it."

Now that's different.