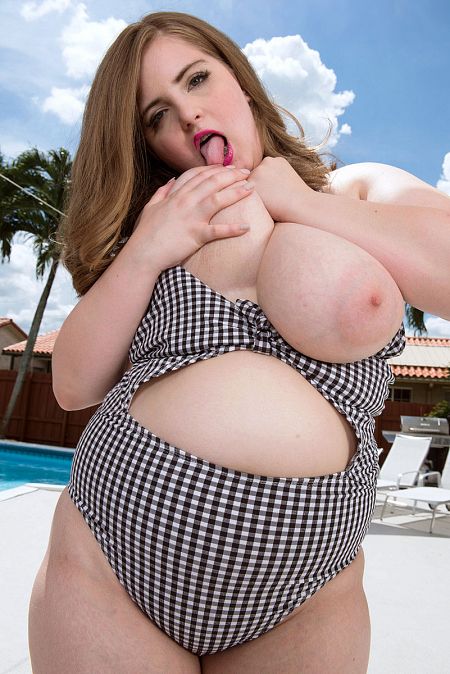 On this very hot day, the pool looks tempting to Sylvia Bateman. She's brought her new two-piece swimsuit and looks killer in it. Sylvia sits by the pool and splashes water on her chest.

It's getting a little too hot for Miss Bateman so she heads indoors to cool off. Truth be told, Sylvia is always horny and feels an urge to orgasm. She takes off her swimsuit so she can rub her nipples and finger-bang her pussy. Cumming at least once a day is something Sylvia happily looks forward to.

Sylvia is a girl who inspires major tent pitching. It may be difficult to believe but when we asked Sylvia if she gets a lot of guys pitching pick-up lines at her, she replied, "I've never had someone tell me one." It's impossible to understand this.