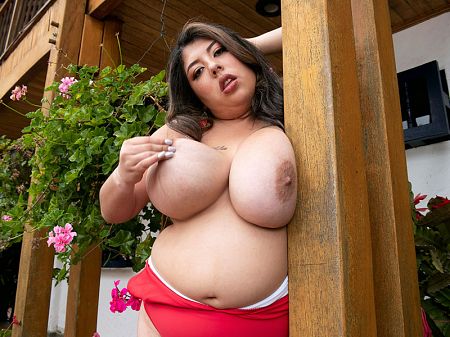 Do big tits weigh heavily on your mind? How about a big butt? Major curves? Coral Guzman is here to cum to the rescue and inspire a major erection. Our team met Coral in Colombia, and like all of the Latinas we've photographed, Coral likes to move it and shake 'em. She has the kind of charisma that makes everyone turn their heads to check her out.

"I love my breasts so the attention is great," Coral said. "I like to wear tops that show a lot of cleavage. I have to wear bras with strong straps because my breasts are so big and heavy. The only time I don't wear a bra is when I go to sleep."

Coral likes to sing and dance. "It's part of my life. I am the first on the dance floor. I have a lot of energy and live an active life. I've been told by guys that I'm their favorite busty girl. That makes me feel good."