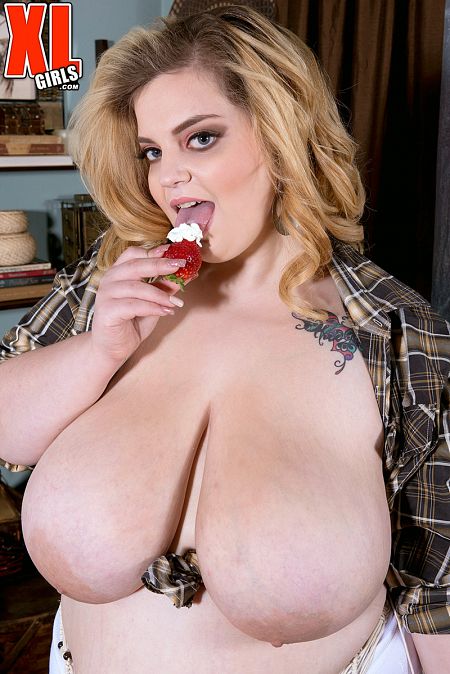 Fruit and breakfast pastries. Sweet treats and sugary delights. Sashaa Juggs is back to sample the buffet table laid out for her.

When Sashaa has had her fill, she pours heavy cream over her tremendous jugs, dipping them into a bowl of the milky mixture for good measure

"I wanted to dance and be in porn, because I love knowing that guys are watching me and thinking about fucking me," said Sashaa. "So because of that, I always get way into what I'm doing to get other people to react to me.

"Some guys will say to me 'You're so beautiful. Why are you doing this? You should be with a man who can take care of you.' That kinda stuff. Like they think that will hook me. That's not happening!"